444 Philadelphia St Apt #4
Apartment: 3 Bedroom apartment, All Utilities Included! PLUS FREE Wi-Fi! Kitchen with appliances, bathroom,  On-Site Laundry!
Occupants: 3
Price: Rents are due monthly
Details: – Queen and Full Size Bedding.  Parking Available,   FREE WI-FI! 
We feature Keyless entry at all our Units. Just use a 4 Digit PIN! NO LOST KEYS! Never get locked out! Changes every tenant, you can be sure no has your keys!
Agent Information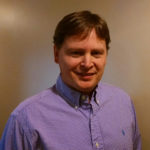 Landlord Pines East Apartments
Office:

724-549-2059

Mobile:

724-549-2059
Location & Information
444 Philadelphia St. Apt #4
Indiana, Pa, 15701
Bedrooms:

3

Bathrooms:

1

Property Type:

3 Bedroom Apartment

Added:

4 years ago

Zip:

15701